Experience the perfect balance of comfort and support with the Lotus Hybrid Luxe Mattress, making it the ideal choice for a good night sleep.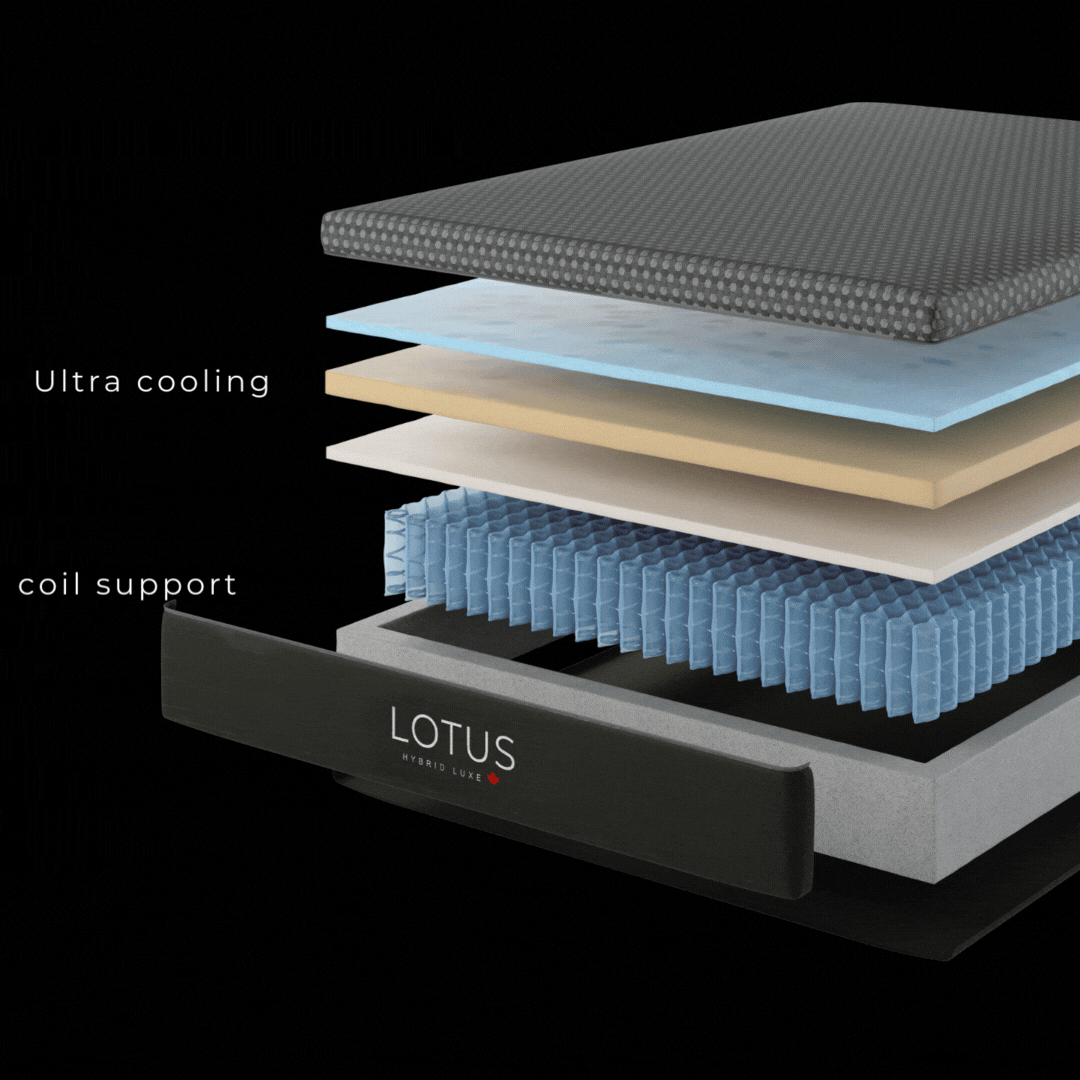 A lower body temperature will help you sleep better and longer. The Hybrid Luxe mattress sleeps cooler thanks to the cooling Arctic Ice memory foam and breathable construction.

Rest easy knowing that every Canadian-made LOTIS mattress is expertly crafted by our dedicated team.
The Lotus Hybrid Luxe Mattress is proudly designed in Saskatchewan and made in Canada.
Foam composition:
1) Lotus Arctic Ice memory foam
2)Responsive copper-infused memory foam
3)Durable, high-density transition layer
4)Canadian-made pocket coil support
5)High-density foam encasement